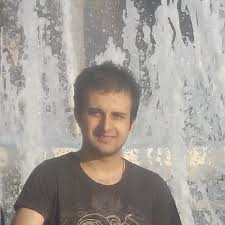 Developments in Materials Science and Contribution to Science
Abstract
In materials science unfolds new discoveries and developments day by day. Studies contribute to innovation. Some of these studies examined in this text. Information has been provided on these work and opinions have been expressed on the benefits of the work.
References
Dmitri Denisov and Paul Grannis, DZero discovers a new particle consistent with a tetraquark. (2016).
M. F. Maghrebi, M. J. Gullans, P. Bienias, S. Choi, I. Martin, O. Firstenberg, M. D. Lukin, H. P. Büchler, A. V. Gorshkov, Coulomb bound states of strongly interacting photons, Physical Review Letters. (2015).
Yue Lin, Colin Norman, Deepanshu Srivastava, Feridoon Azough, Li Wang, Mark Robbins, Kevin Simpson, Robert Freer, and Ian A. Kinloch*, Thermoelectric Power Generation from Lanthanum Strontium Titanium Oxide at Room Temperature through the Addition of Graphene, ACS Applied Materials and Interfaces. 7 (2015) 15898-15908.
Copyright (c) 2016 Turkish Journal of Materials
This work is licensed under a
Creative Commons Attribution-NonCommercial 4.0 International License
.
Indexing: